April/22/2018 09:42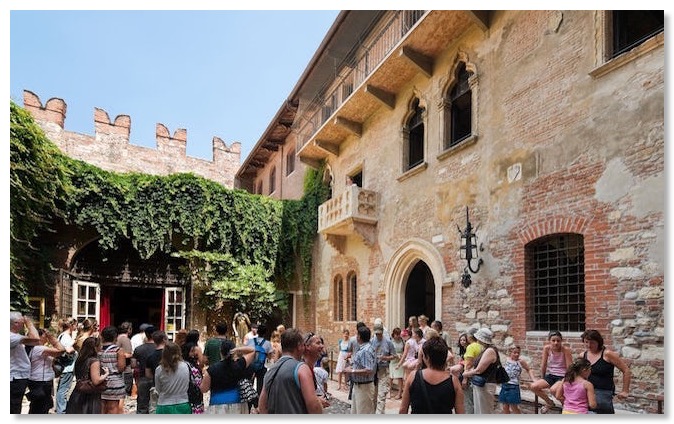 Guardian
columnist
William Keegan
deftly suggests
that Shakespeare would have voted for England to stay in the European Union, largely on the basis of all the plays that Shakespeare admiringly set in Europe — chiefly, of course, Italy —
Romeo and Juliet
(Julite's balcony in modern day
Verona
pictured above)
,
Othello
,
Merchant of Venice
, to name just three. Of course, one could just as easily suggest that Shakespeare championed England as a standalone and defiant entity in a sea of European wars (
The Henriad
) — but on the day before his birthday, let's go with Keegan's view!
April/05/2018 17:28

The classic "gotcha" Shakespeare question: "What is the Merchant of Venice's name?" — not, as many think, Shylock, but Antonio, which in itself indicates how Shylock has dominated our imagination about the meaning and nature of the play. But, as
this interview
with Howard Jacobson (talking here in 2016 about his book
Shylock Is My Name
) reveals, what we think about the play — and Shylock — is extremely hard to pin down. Which reveals, yet again, the genius of Shakespeare…
January/10/2018 13:46
The new director of Shakespeare's Globe,
Michelle Terry
, sets the direction for the first season, with some tried and trusted plays, and some of Shakespeare's lesser known works.