February/09/2018 08:36
David
and
Ben Crystal
provide a genuine service to Shakespeare lovers (and doubters too, really) by hypothesizing on what Shakespeare's language might have sounded like in its original pronunciation. In addition to being intrinsically interesting, it has an impact on performance, if actors and directors wish to provide an "original" production to their audience.
Very worthwhile video clip
.
March/08/2017 11:28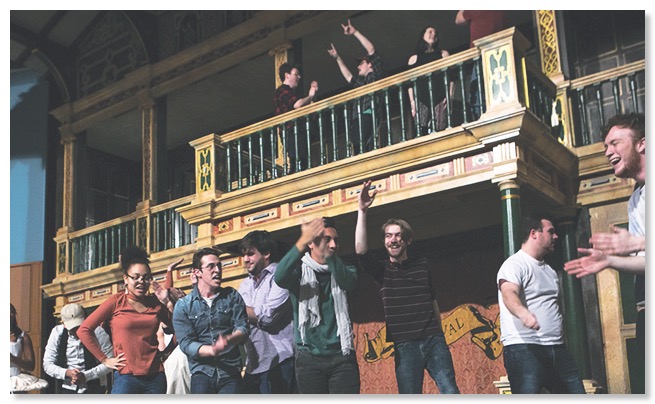 Hofstra launches its
68th Annual Shakespeare Festival
with a well received Hamlet.
More
.
October/26/2016 16:37
The Globe, which opened in 1997, is a reconstruction of a Shakespearean theatre.

Emma Rice
, the
Shakespeare Globe's
artistic director, will step down at the end of the 2017 season, after clashing with management over the use of sound equipment and lighting rigs. At the heart of the disagreement is whether the Globe should focus on traditional productions that mimic the constraints of Elizabethan theatre tech, or incorporate current theatrical methods (the "shared light" issue in theatre shorthand). For now, the traditionalists have won.
More
.