February/16/2018 13:59
A harsh (and to some extent amusing)
editorial piece
on a 1928 production of
Macbeth
. The chief complaint is that the performance is set in modern (that is, circa 1928) dress, and that this impedes the understanding and enjoyment of the play. Shakespeare has come a long way in the last 90 years…
February/02/2018 09:50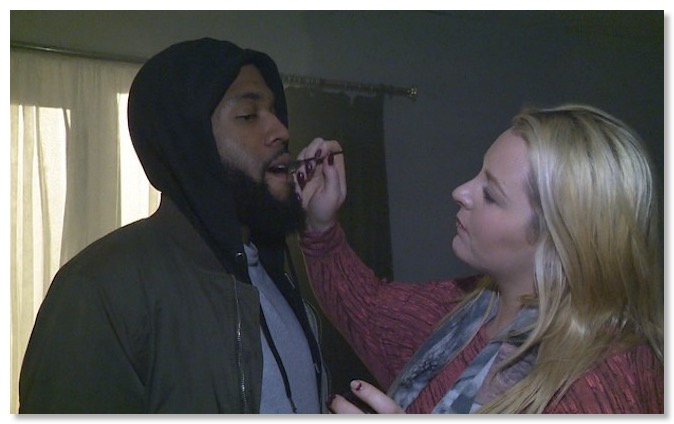 An interesting approach
to making a film of
Macbeth
, using both professionals, and local amateurs in the overall production process.
The trailer for the actual movie
(not yet out) looks intriguing, and the production's sentiment genuinely admirable. Nicely done,
Screen Northants
.
January/11/2018 17:45
Michael Axel, right, as Shagspeare, performs alongside Emilty Cady, as Judith, in "Equivocation," a play that imagines a
scenario in which Shakespeare has been commissioned as a government propagandist.
Bend, Oregon's
2nd Street Theater
put on an original production, "
Equivocation
", examining whether playwrights should write about contemporary events, whether in polemical opposition, or as propagandists. An interesting fact that emerges from this review: Shakespeare and his contemporaries were forbidden from writing about current events in their works.