December/05/2016 15:42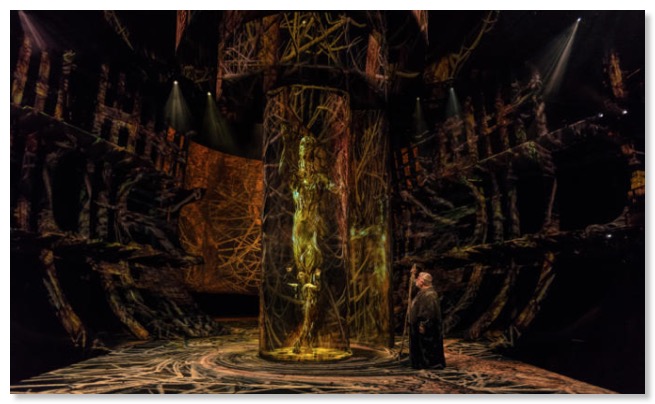 A production photo of the Royal Shakespeare Company's collaboration with Intel on "The Tempest."
PHOTOGRAPH BY TOPHER MCGRILLIS / R.S.C.
Daniel Pollack-Pelzner
reviews the RSC's production of the Tempest, and examines the limits of real-time computer effects blended with a live performance.
October/26/2016 16:37
The Globe, which opened in 1997, is a reconstruction of a Shakespearean theatre.

Emma Rice
, the
Shakespeare Globe's
artistic director, will step down at the end of the 2017 season, after clashing with management over the use of sound equipment and lighting rigs. At the heart of the disagreement is whether the Globe should focus on traditional productions that mimic the constraints of Elizabethan theatre tech, or incorporate current theatrical methods (the "shared light" issue in theatre shorthand). For now, the traditionalists have won.
More
.